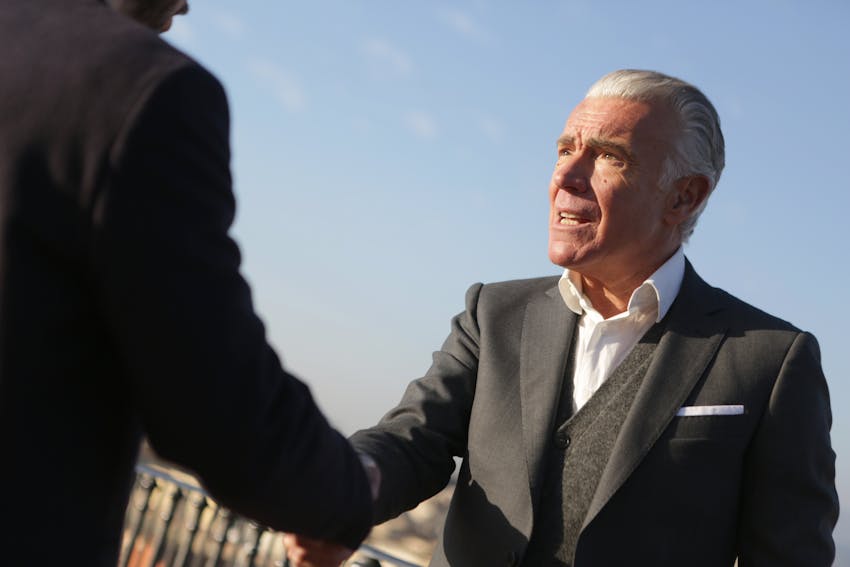 Title: The Comprehensive Guide to Selling Your Business Online
Introduction (100 words):
In today's digital age, the internet has become an invaluable tool for entrepreneurs looking to sell their businesses. Online platforms offer a wide range of opportunities to reach a vast audience of potential buyers and maximize the value of your business. In this comprehensive guide, we will outline the key steps and strategies to successfully sell your business online, highlighting important elements and providing valuable insights to help you navigate this complex process.
1. Preparation is Key (200 words):
Before diving into the online marketplace, it's essential to prepare your business for sale. Start by gathering and organizing essential documents such as financial statements, tax returns, legal contracts, and employee records. Conduct a thorough financial analysis to determine your business's value accurately.
Next, consider the market conditions and timing. Research your industry and evaluate the overall demand for businesses similar to yours. Identifying the optimal time to sell will enhance your chances of achieving a successful sale at a desirable price.
2. Evaluate Online Selling Options (200 words):
The online marketplace offers various options for selling your business. Choosing the right platform will depend on numerous factors, including the industry, business size, target buyers, and your desired level of involvement during the sales process.
a) Online Business-for-Sale Marketplaces: Platforms such as BizBuySell, BizQuest, and Flippa allow you to list your business for sale, reaching a wide range of potential buyers. These marketplaces often provide helpful tools to present your business attractively.
b) Social Media and Online Communities: Leverage social media platforms like LinkedIn, Facebook, and industry-specific forums to connect with a vast network of potential buyers or investors who might be interested in your business.
c) Specialist Business Brokers: If you prefer expert guidance throughout the selling process, consider engaging the services of a business broker specialized in online business sales. A professional business broker can advise on pricing, marketing, and negotiation strategies while facilitating the entire transaction.
3. Craft a Compelling Sales Listing (200 words):
To attract serious buyers, a compelling sales listing is crucial. Create a comprehensive and accurate description of your business, highlighting its unique strengths, competitive advantages, and growth potential. Include financial figures that demonstrate historical performance and future prospects.
Captivating but transparent language should be used to instill confidence in potential buyers. Be sure to enhance your listing with high-quality photos, videos, and relevant documents to engage and inform interested buyers effectively.
4. Develop an Effective Marketing Strategy (200 words):
To maximize the exposure of your business, develop a comprehensive marketing strategy. Utilize various digital marketing techniques such as search engine optimization (SEO), pay-per-click advertising (PPC), content marketing, and email marketing to target potential buyers effectively.
Additionally, consider leveraging your professional network and engaging with industry-specific communities to create buzz around your offering. Collaborate with influencers or experts within your field to gain credibility and visibility in the marketplace.
5. Screen and Qualify Potential Buyers (200 words):
As inquiries start pouring in, it's crucial to screen and qualify potential buyers to ensure they are serious and financially capable of acquiring your business. Develop a questionnaire or conduct initial phone interviews to assess their level of interest, motivations, and financial capabilities.
During this screening process, maintain confidentiality and exercise discretion to protect your business's sensitive information. Share only necessary details while ensuring the buyer's legitimacy and genuine interest in the acquisition.
6. Negotiate and Close the Sale (200 words):
As negotiations progress, remain open to discussions and address any concerns or questions potential buyers may have. Be prepared to present additional information or financial records as requested, ensuring transparency and trust throughout the process.
Negotiate the terms and conditions of the sale carefully, considering the purchase price, payment structure, handover period, and any other specific requirements. Engage professionals such as business lawyers or accountants to review and finalize the legal agreements necessary to facilitate a smooth transaction.
Conclusion (100 words):
Selling your business online can be a complex undertaking, but with careful planning, effective marketing, and diligent screening of potential buyers, you can maximize its value and achieve a successful sale. By following this comprehensive guide, you will have the necessary tools and insights to navigate the online marketplace confidently. Remember, preparation, meticulous attention to detail, and a strategic approach are key to ensuring a seamless and profitable business sale.